AQAFORCE Electric Boat Powertrains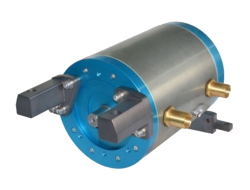 Electric boat motors as inboards for sterndrives, shaft systems, jet drives and outboards.
High-voltage drive technology
AQAFORCE - your specialist for smart electric powertrains and hybrid drive systems.

We exclusively design highly efficient drive systems using proven industrial components and employing our own developments that have been tested in practice.

When designing drive systems, AQAFORCE consistently pursues an integral approach. Everything comes from a single source and is matched to the system (motor, battery, charger and control system).

Of course, we take into account the geometry of the vessel, the specific application requirements and the expectations of our customers when designing the system. The result is the perfectly matched AQAFORCE propulsion system.

The current power class ranges from 20 kW to 400 kW engine power.

Drive combinations with shaft units, sterndrives, jet turbines and in outboards are possible.
System overview Single-Drive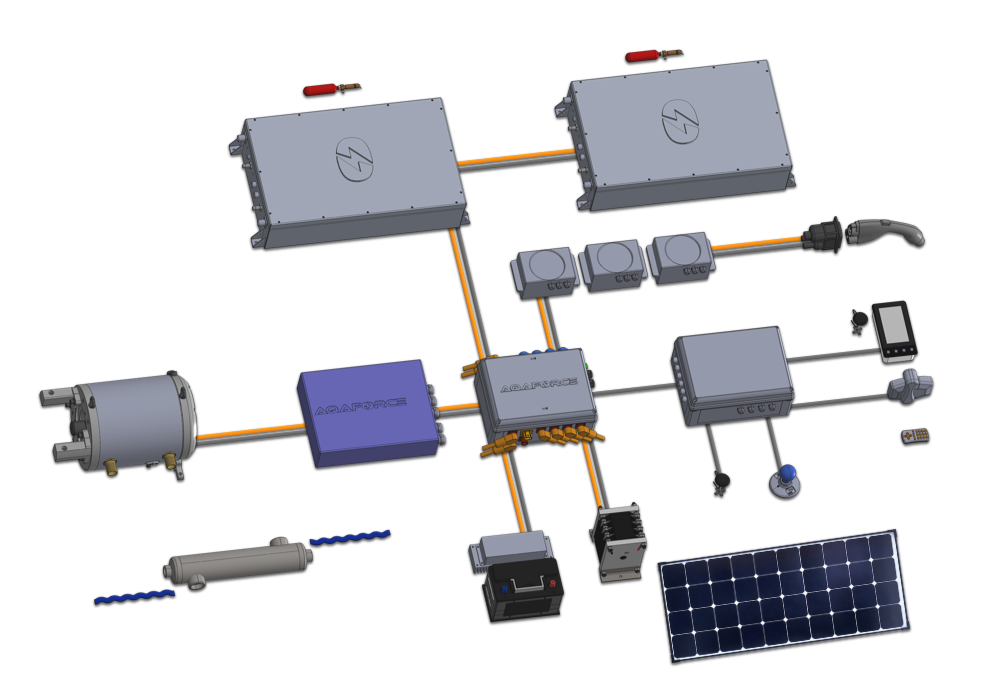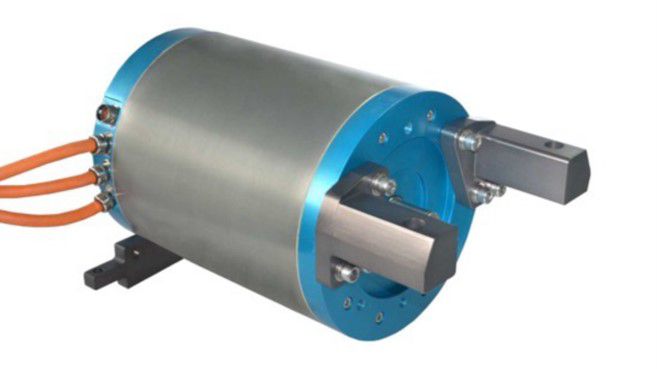 AQAFORCE high voltage electric synchronous motor
in-house development by AQAFORCE
10 times better heat dissipation due to the special star design
4 times higher coolant flow (min. 40 liters per minute) due to larger cooling channels than usual on the market
latest generation of synchronous motors
efficiency 96%
electronically commutated permanent magnet motors
seawater cooling via primary circuit
seawater resistant aluminum
integrated AQAFORCE thrust bearing to absorb the thrust of the propeller - no additional thrust bearing required
multi-purpose mounting device
protective anodes
IP67 protection class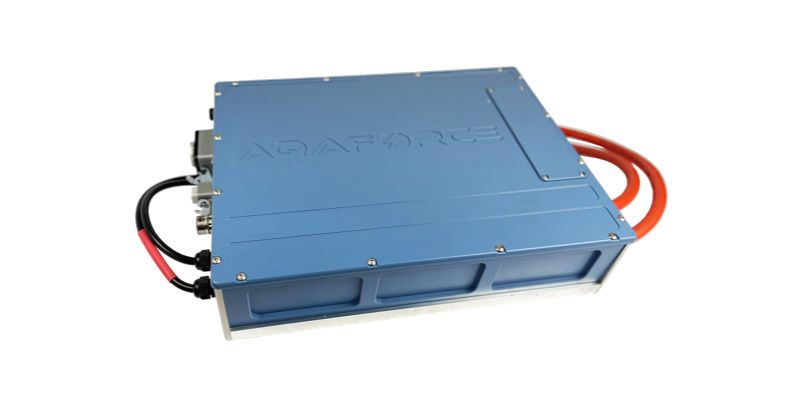 AQAFORCE Motor Controller
protection class IP 67
remote monitoring via telemetry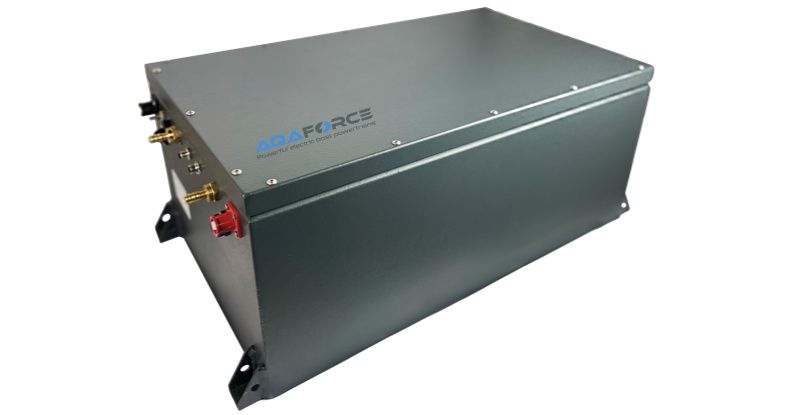 AQAFORCE High Voltage Automotive Batteries
AQAFORCE has set its own battery standards.

Modular battery bank concept (seriell up to 4 / parallel unlimited):
automotive standard NMC cells highest quality and safety standards
energy density: 169 Wh/kg, 2.3 C
lifetime: up to 9 years, at 80% DOD, 25° ambient temperature more than 3500 cycles
robust & safe aluminum housing from own production
IP67 protection class
integrated sensor controlled NOVEC gas fire extinguishing system (no powder)
rated voltage: 175 V
capacity: 20,25 kWh
weight: 120 kg
dimensions (LxWxH): 830 x 469 x 337 mm
internal cooling via secondary circuit
redundant data logging / monitoring: overvoltage / undervoltage, smoke / heat, humidity / gas
compliance with relevant norms and standards (CE I UN38.3 I DNV GL coming soon)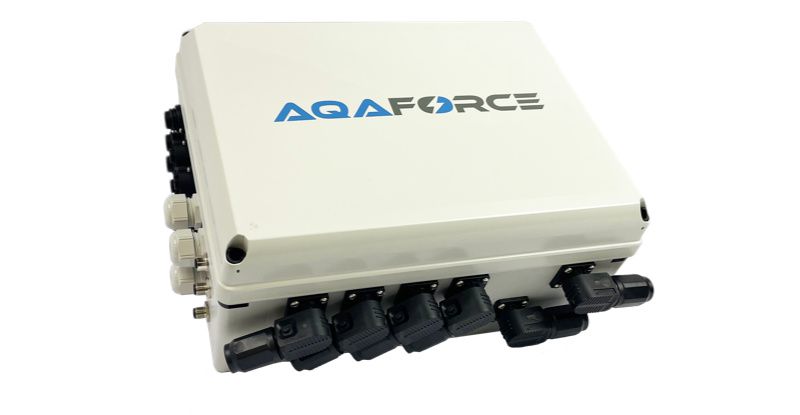 AQAFORCE Distribution Unit HV
Node of the overall system: bundles electrical and digital lines and cables, waterproof according to protection class IP67.
insulation monitoring
charging monitoring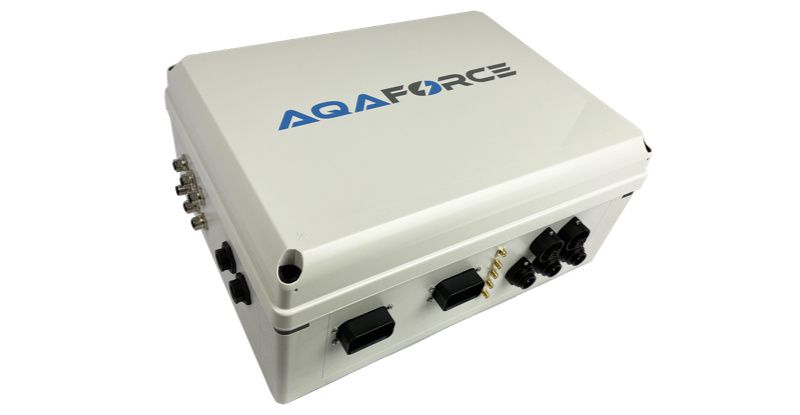 AQAFORCE Controll Unit
Steering control unit, networked display, throttle, remote control, antennas as well as Smart Boat Access Point. Waterproof according to IP67 protection class.
integration remote control
wireless connectivity, LTE router via cellular / WLAN
CAN-Bus
NMEA 2000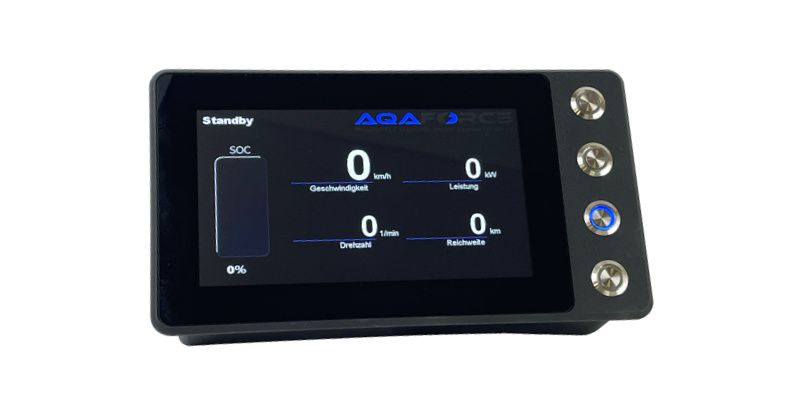 AQAFORCE Display
7" color touch display
4 illuminated stainless steel push buttons
start button, key-free
manually dimmable night mode

Electronic Throttle
integrated CAN-Bus
output for trim & tilt by AQAFORCE control unit
top mount
side mount
Smart Boat Access Point
Integration of electronic on-board remote monitoring and operating systems, such as camera, navigation, lighting.
GPS antenna for telemetry
Fuel cell / generator
Interface for
fuel cell methanol
fuel cell H2
generator Diesel DC
photovoltaic modules
Remote Controll Handheld
Allows remote control of the system on board.
Battery Chargers
On-board shore power chargers for charging the system in port.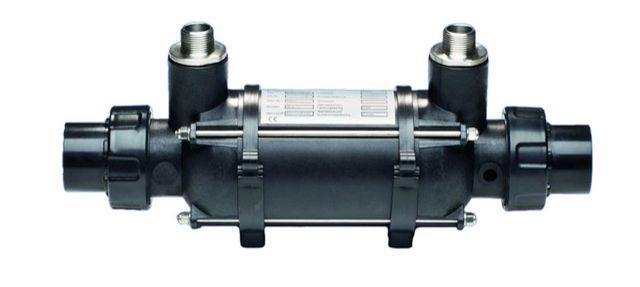 Cooling
Seawater heat exchanger made of composite material
corrosion-free titanium spiral
low internal resistance up to 120 liters per minute
noiseless active pump for primary and secondary circuit
maintenance-free
12 V-Battery
AGM battery for system startup
DC / DC Converter (HV to LV)
DC/DC converter: connects the boat's 12 V DC electrical system to the battery system and charges the 12 V battery.
Motor System Combinations